2014 Rocktoberfest Clip and Go Climbing Comp
by Yasmeen
07 October 2014
2014 Rocktoberfest Clip and Go Climbing Competition @ the Miller Fork Recreational Preserve
Sponsored by Black Diamond (read: awesome prizes)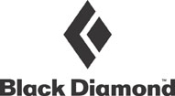 Rules
Points = bolts clipped on redpoint x multiplier. (Try often. Only the highest score counts.)
Stick clipping 1st bolt is allowed, but you must climb to it free.
Trad routes' points are all or nothing.
Anchors = 2 bolts (so, 2 points).
Example route experience: The Hustler (with a grade multiplier of 2): 1st attempt, you clip 3 bolts x 2 = 6 pts. 2nd attempt, you clip 6 bolts x 2 = 12 pts. Your score for the route is 12 points.
Sport climbing? It doesn't matter if the gear is hanging.
Trad climbing? Place 'em yourself.
Start time: 10:00am
End time: 5:00pm
Location: MFRP parking lot (GPS coordinates are 37°38'31.9?N 83°40'44.0?W (37.642204, -83.678900), and more detailed instructions are on your comp scoresheet and the registration PDF)
Scoresheets must be turned in to Rick or Yasmeen in the MFRP parking lot at 5:00pm sharp, with your own score tallied and entered in the appropriate spot.
You can compete alone or as a team (or both, if you buy both an individual scoresheet and a team scoresheet).
Divisions:
Female Jalapeno
Female Habanero
Male Jalapeno
Male Habanero
Team Beer
Team Bourbon
Final rule: if the scoresheet is wrong, the scoresheet is right.