The Red River Reunion Climbing Competition Returns!
by Terri
29 January 2016
The Red River Gorge Climbers' Coalition is once again pleased to announce the Red River Reunion Climbing Competition! Come together to test out your climbing prowess while raising money that helps take care of the land YOU own! The competition will take place on March 19.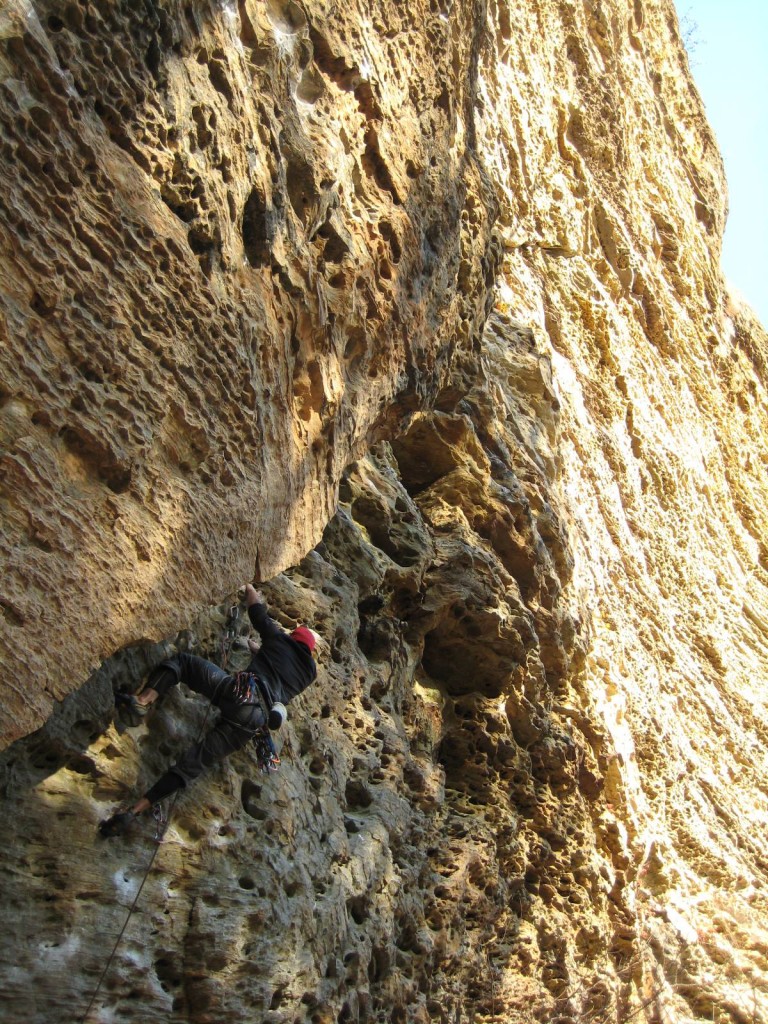 This year, the owners of the Graining Fork Nature Preserve, aka Roadside, are graciously opening their land to the competitors, who will be pit against each other to see who can best climb some of the most classic routes in the Red River Gorge. Winners of their respective groups will be awarded with fantastic prizes, and all proceeds raised will go to the RRGCC! Sign up on the day of the event at Miguel's Pizza or in the Roadside parking lot. We look forward to seeing you there and wish all the competitors the best of luck!
The efforts of the U.S. Forest Service, the Kentucky State Nature Preserves Commission, and the Kentucky Division of Fish and Wildlife Resources along with the RRGCC involvement in helping to protect the white-haired goldenrod and allow for the successful recovery of the species were recognized during the ceremony. At the event the RRGCC Executive Director had the opportunity to meet and speak with the U.S. Forest Service, Southern Region, Regional Forester, Tony Tooke; the new Daniel Boone National Forest, Forest Supervisor, Bill Lorenz; and the new Cumberland District Ranger, Jonathon Kazmierski. Following the ceremony Strachan and others in attendance hiked to view a rock shelter where fencing had been placed to protect both biological and cultural resources. The white-haired goldenrod will be the first Kentucky species and the 31st nationwide to be removed from the endangered species list since the passage of the Endangered Species Act was passed in 1973.